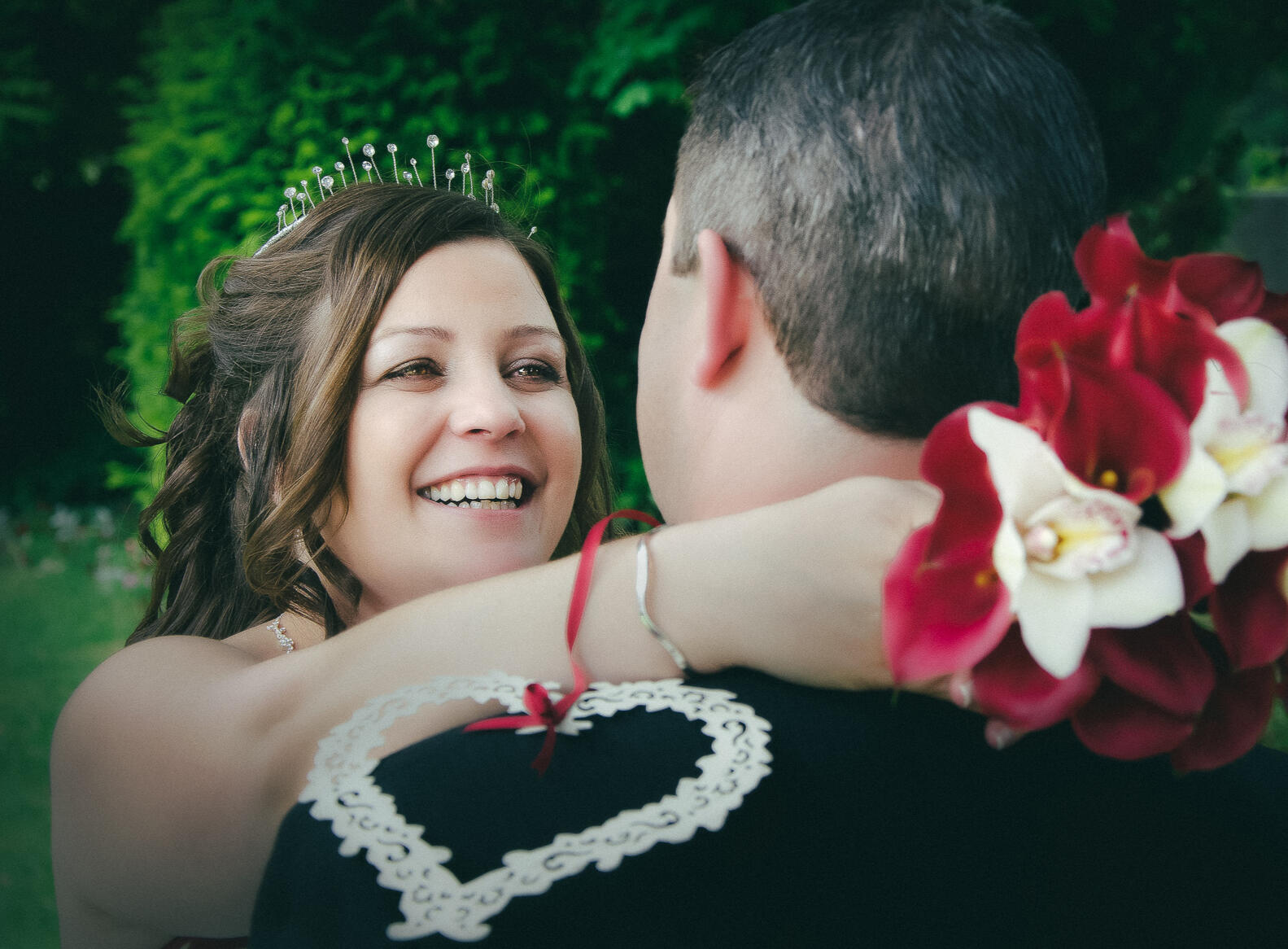 About Us
My name is Mark, owner of Whisper Weddings.
From the time we set up our photography service in 2005, our aim was to provide a much simpler choice than many of the established options which sometimes left Couples unclear on what was being provided and even more unsure on prices.....
So our prices and options are easy to understand and transparent and designed to be flexible as needed. Please explore our site to find more details....
We cover all types of weddings, large and small in Newbury, Thatcham, Reading, Tadley as well as across Berkshire, Hampshire, Wiltshire, Oxfordshire and beyond.
Popular venues include the Regency, Donnington Valley, Donnington Grove, the Vineyard, Elcot Park, Ufton Court, Wasing Park, Highclere Castle and many more...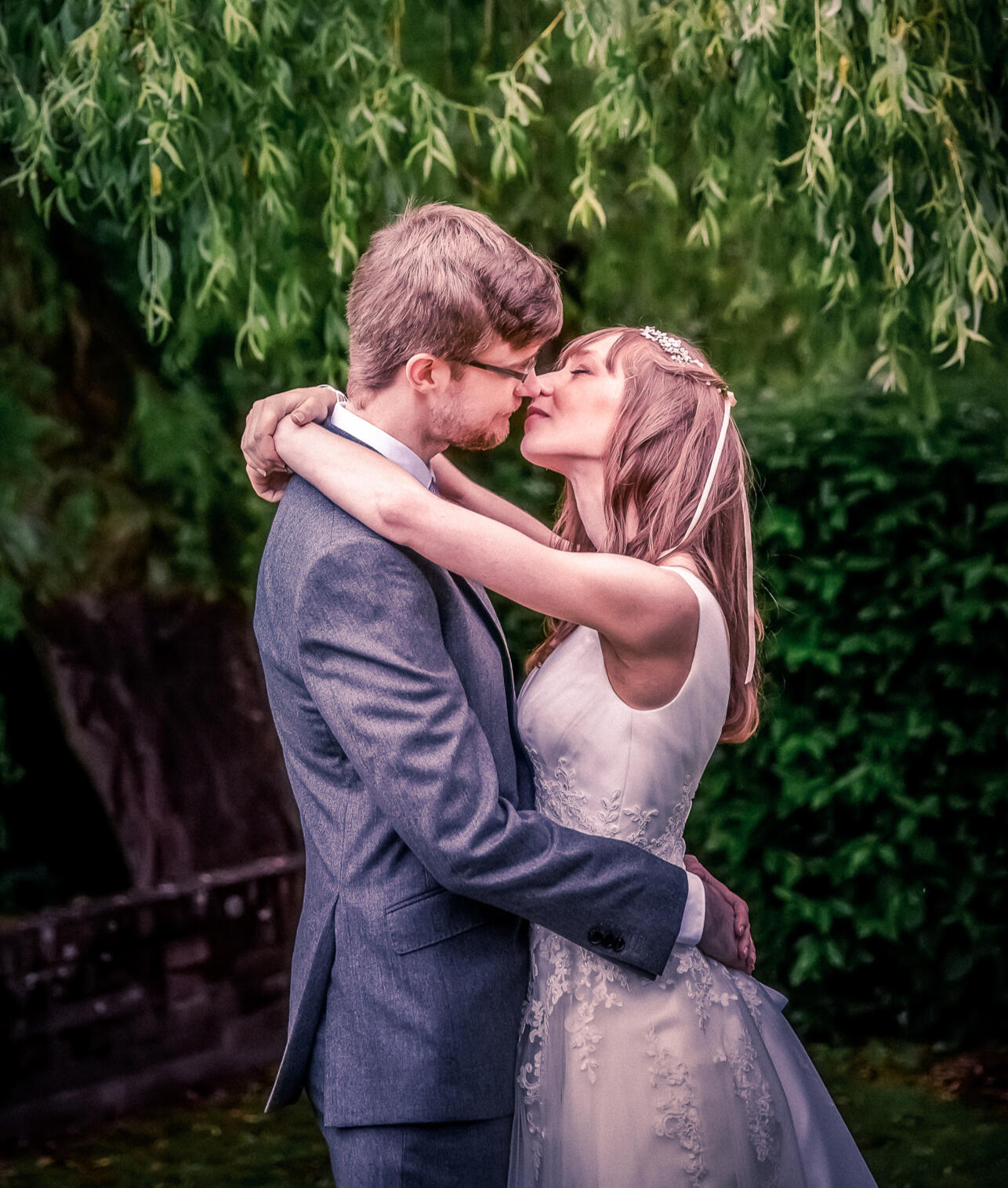 Work
When you work in Wedding photography the most important part for us is to be sympathetic to the needs of our Couples. This works at many levels from the moment you contact us through understanding and answering your questions, then during the lead up to your Day and....all this before your Wedding has even begun. On the Day itself our job is to watch for and capture those sometimes brief "moments" as well as the important group photos with the minimum of fuss leaving you to concentrate on enjoying your day. Afterwards, your images are carefully prepared and delivered to you.
Actually, there is a little bit more to it but that's the idea!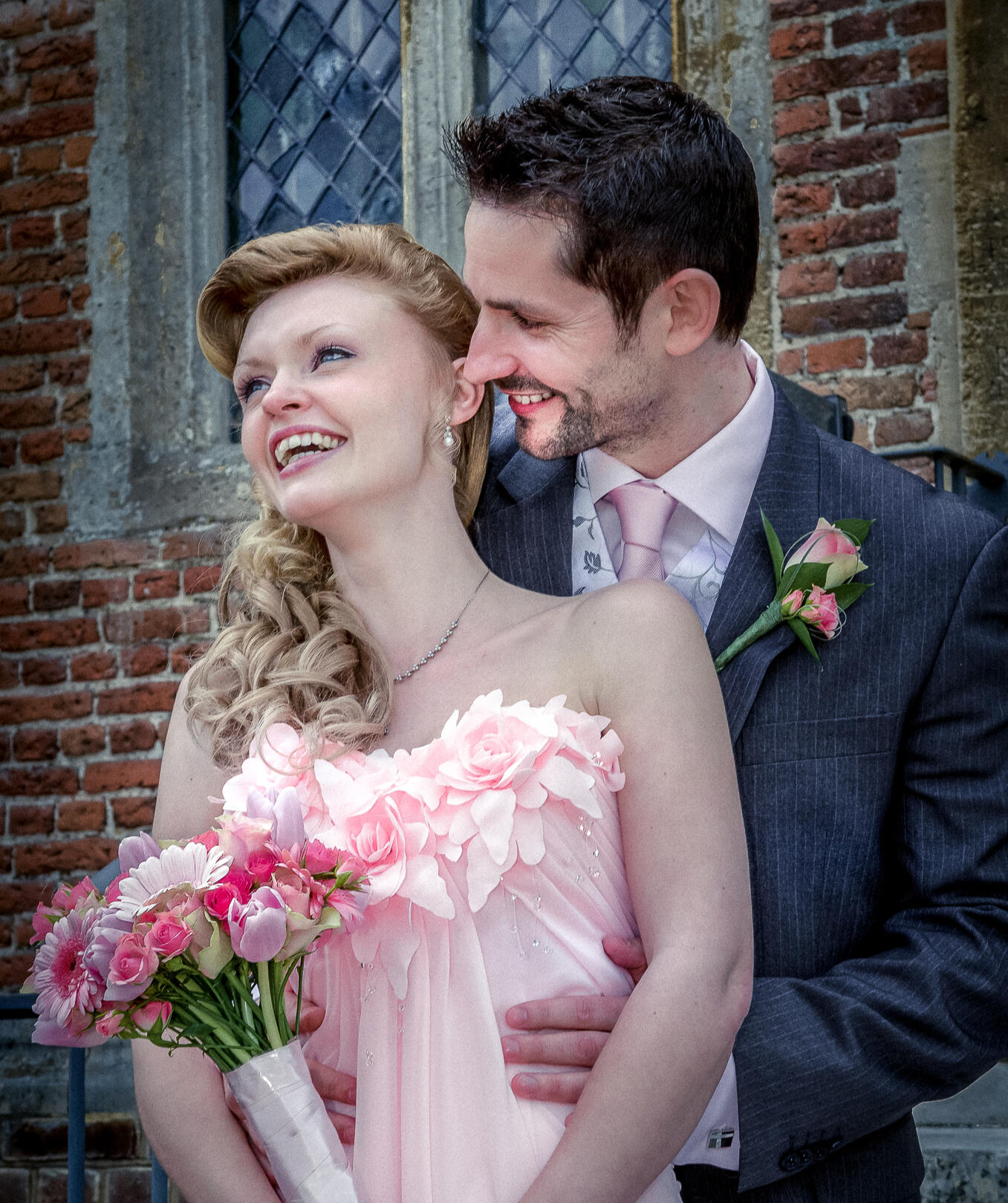 We also learned that what Couples really wanted was actually quite simple.
They told us.....
They wanted someone to tell the story of their day with the minimum of fuss while producing beautiful images

They wanted to spend the maximum time with their family and friends

They might not be used to being photographed

They just want to be themselves......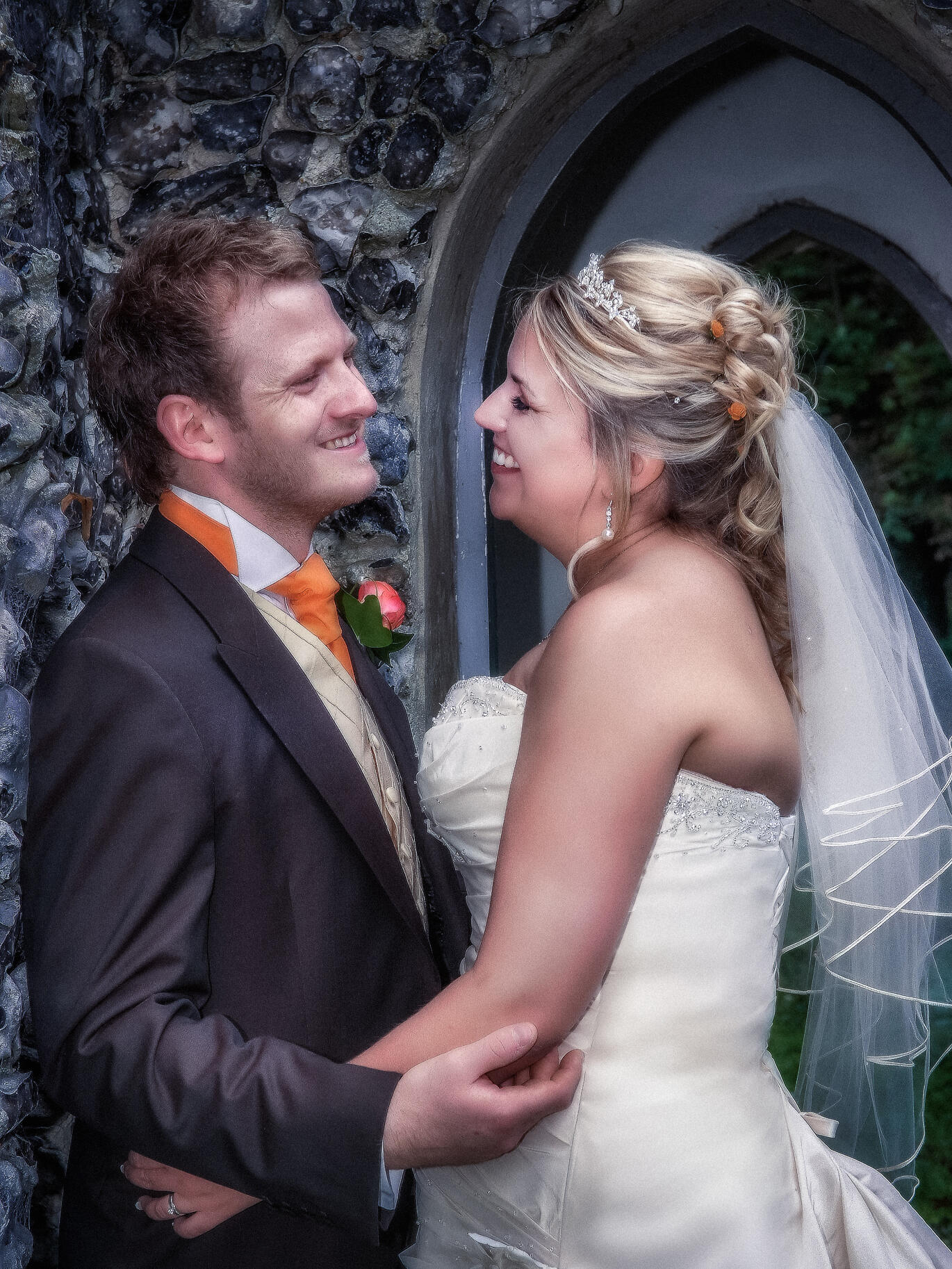 In short ....one of the most frequent comments we receive is that Couples often "do not even notice the photographer being there". In our industry that is actually a positive thing!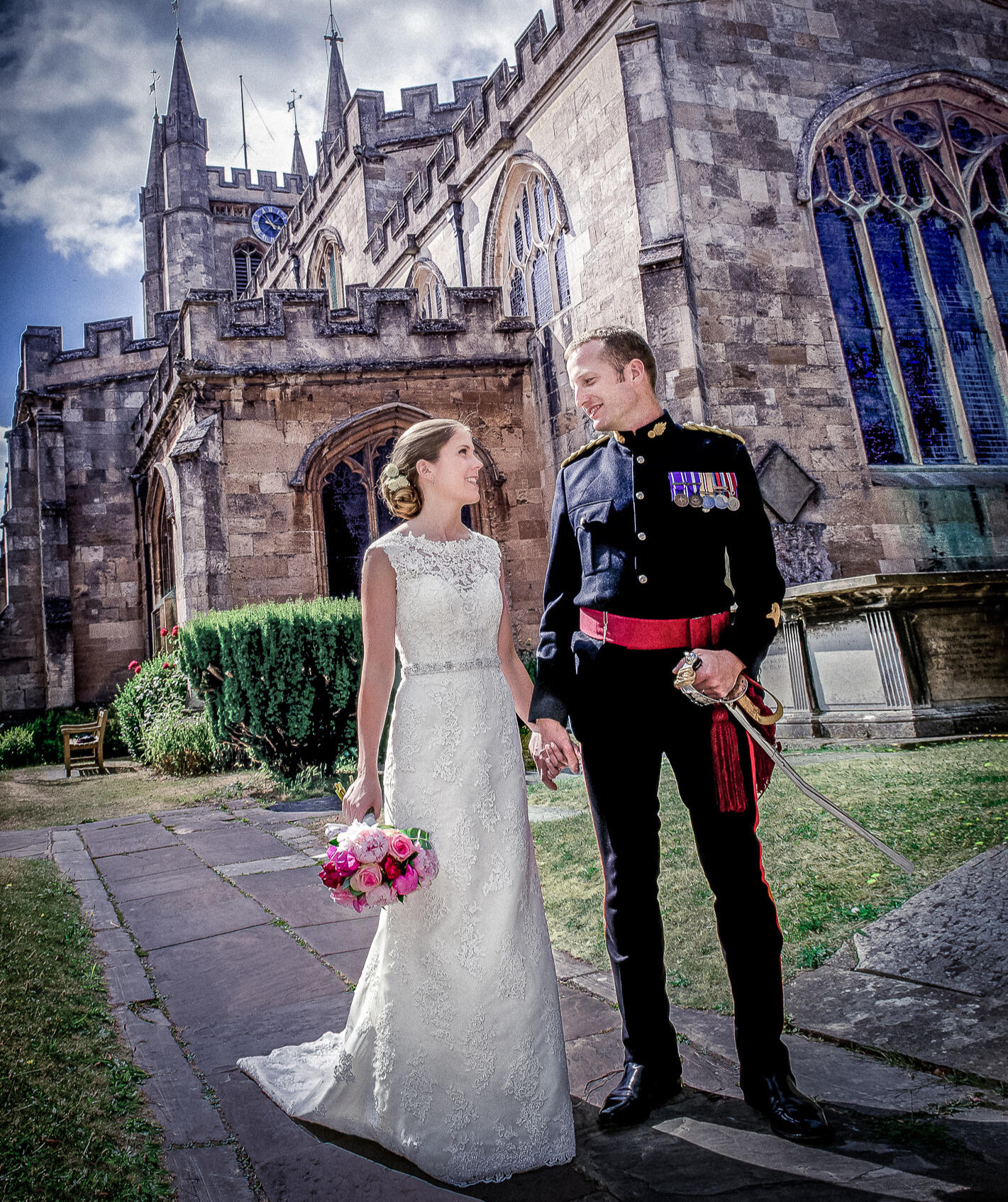 If this makes you curious, why not enquire further by telling us a little about your Day.... including your Wedding date and venue(s) ....and you'll hear back quickly with availability and pricing tailored to you.
Our services start from £395 for smaller weddings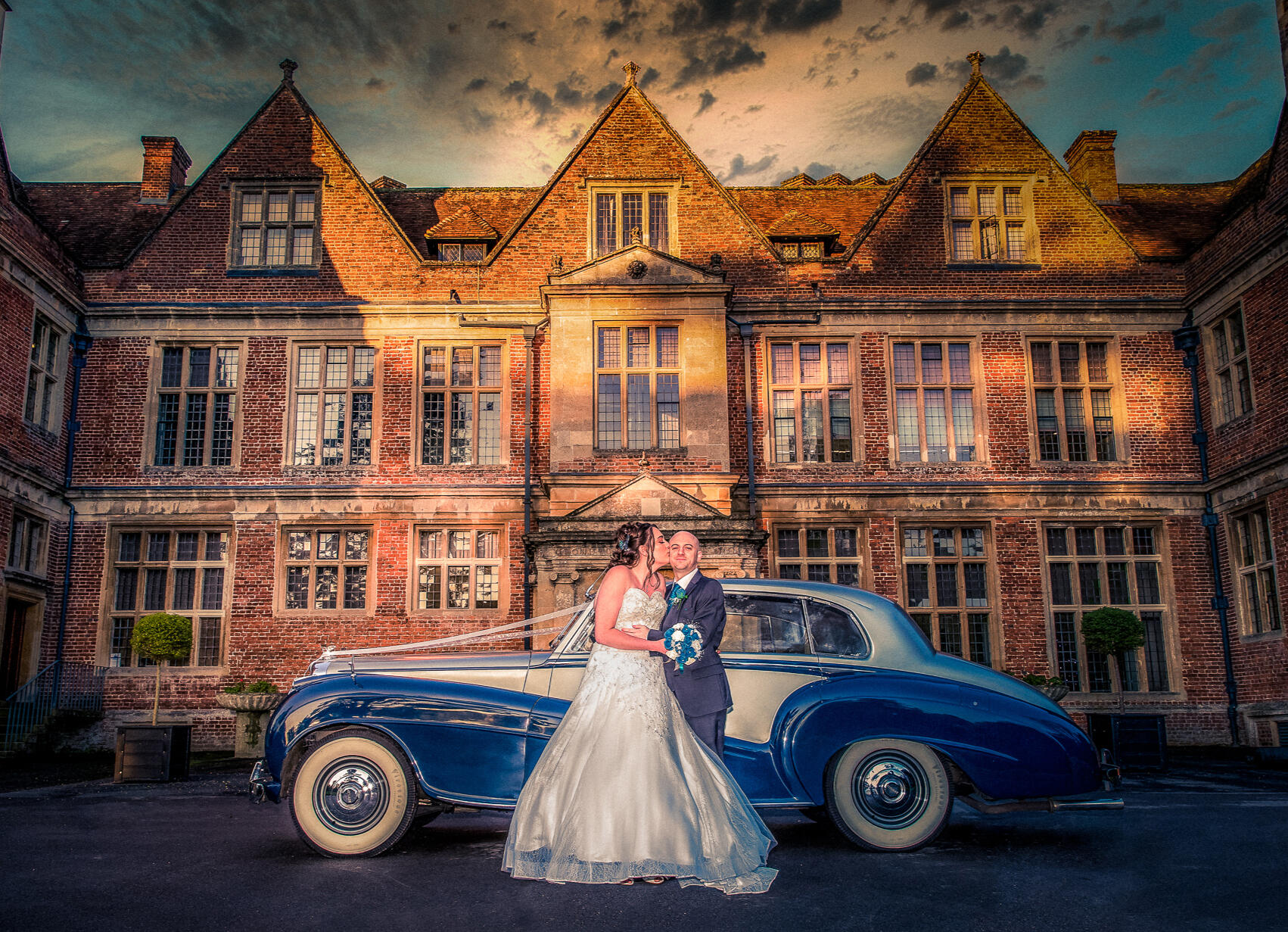 More examples
More pictures for previous clients from across Newbury, Thatcham, and further afield in Berkshire, Hampshire and beyond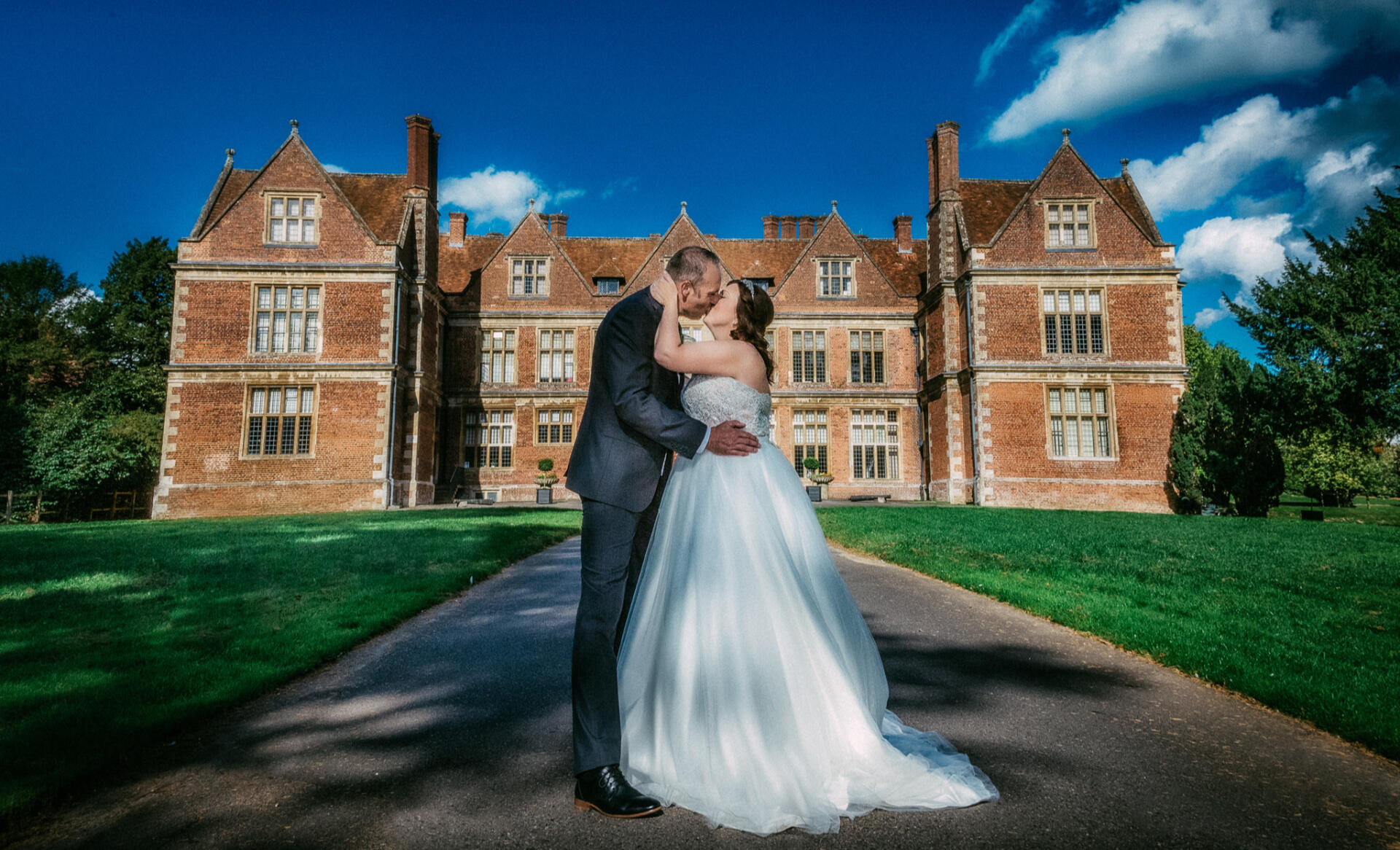 Couple outside Shaw House in Newbury following their Ceremony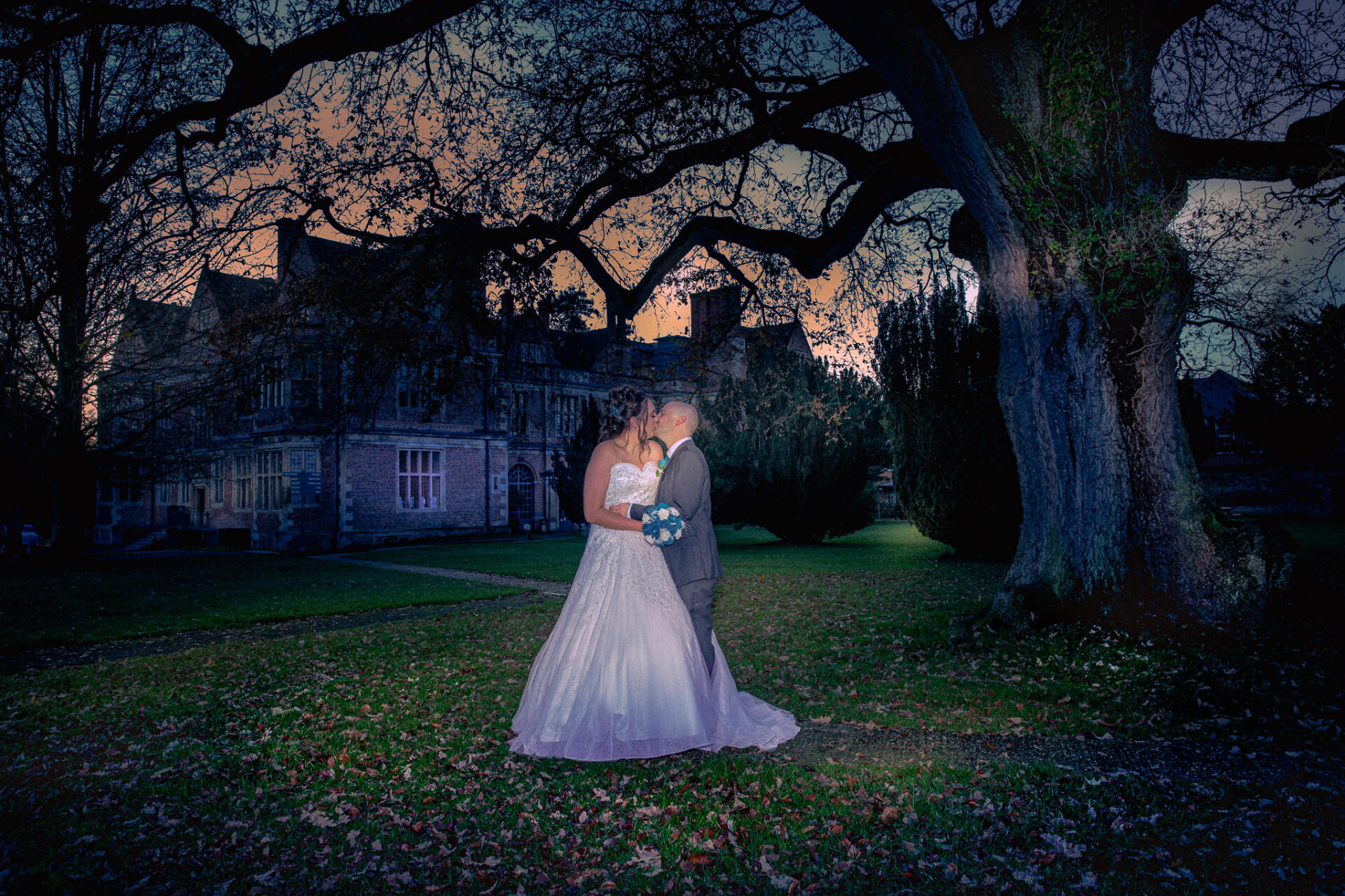 Early evening photo at Shaw House registry office before reception in Newbury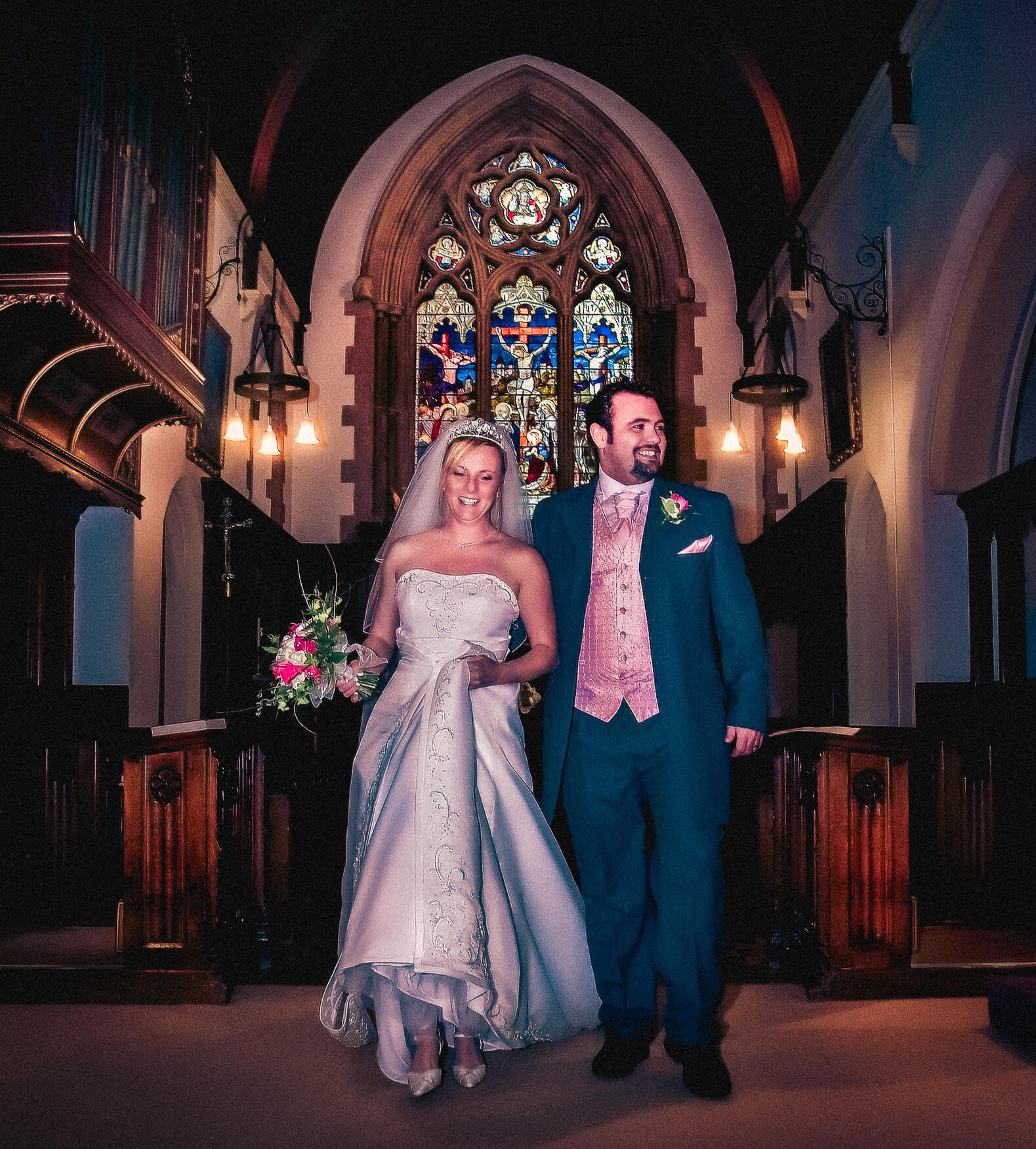 Church wedding in Berkshire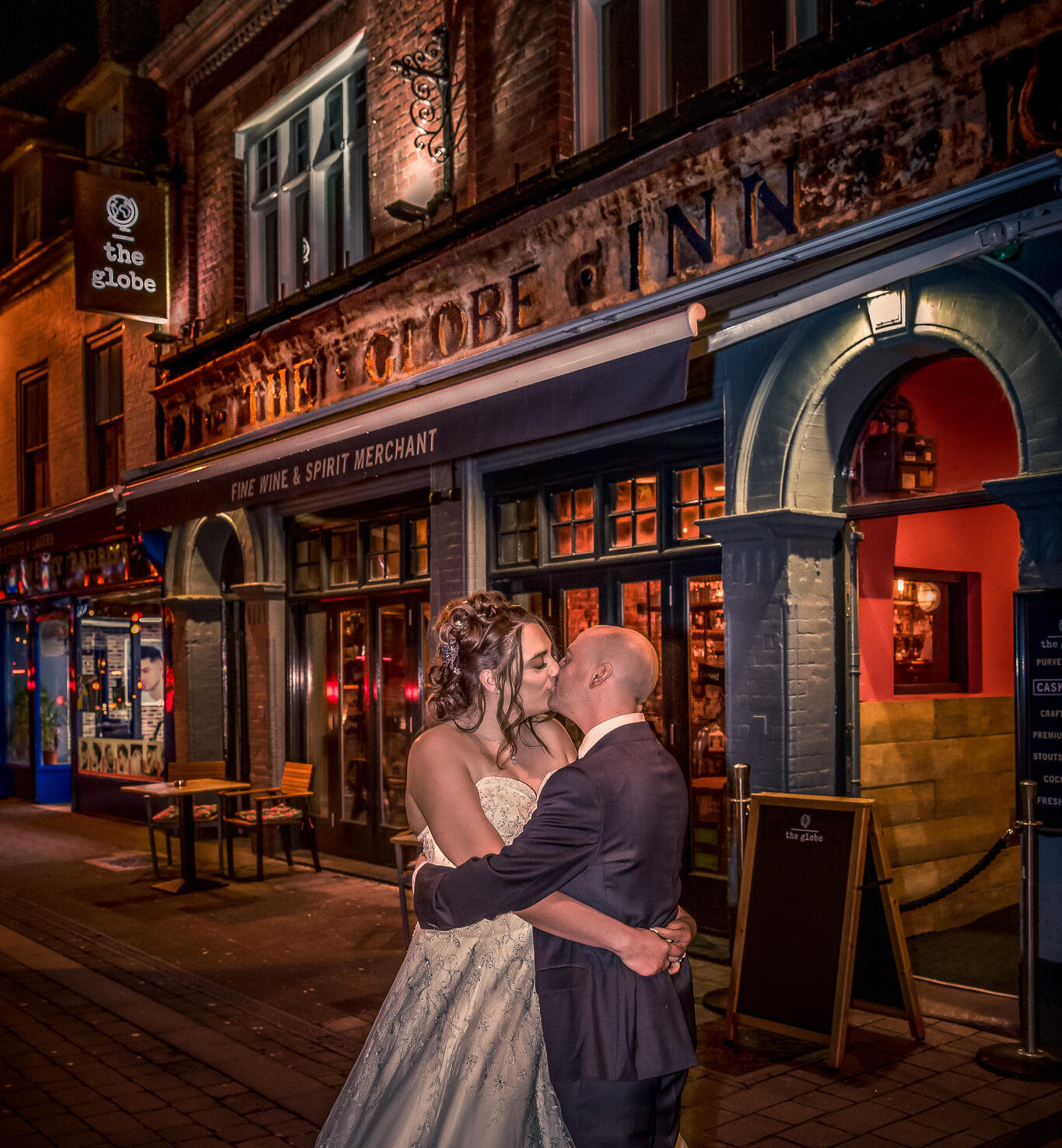 Prices
As a guide, tell us which of the "OurDay" options looks suitable....or just tell us what you would like covered for a quick quote. Prices from £395 for smaller weddings
OurDay1
Photography of Your Ceremony only
Ideal for small weddings or where you have your own arrangements after the service. Includes all of your images (digital) and 5 courtesy prints
OurDay2
Photography of your Ceremony and Reception to the start of your Meal.
e.g. ideal for Couple photos and the group/family photos in the grounds.
Includes all of your images (digital) and 15 courtesy prints.
OurDay3
As OurDay2 but includes either your bridal preparation or coverage up to and including 1st Dance and 20 courtesy prints.
OurDay4
As OurDay2 but includes Preparation And coverage to your 1st Dance and 30 courtesy prints.
OurDay5 - Flexi
Simply tell us what you need (including your date + venue) for a quick quotation
The services above include All of your images provided in High Resolution to use as you wish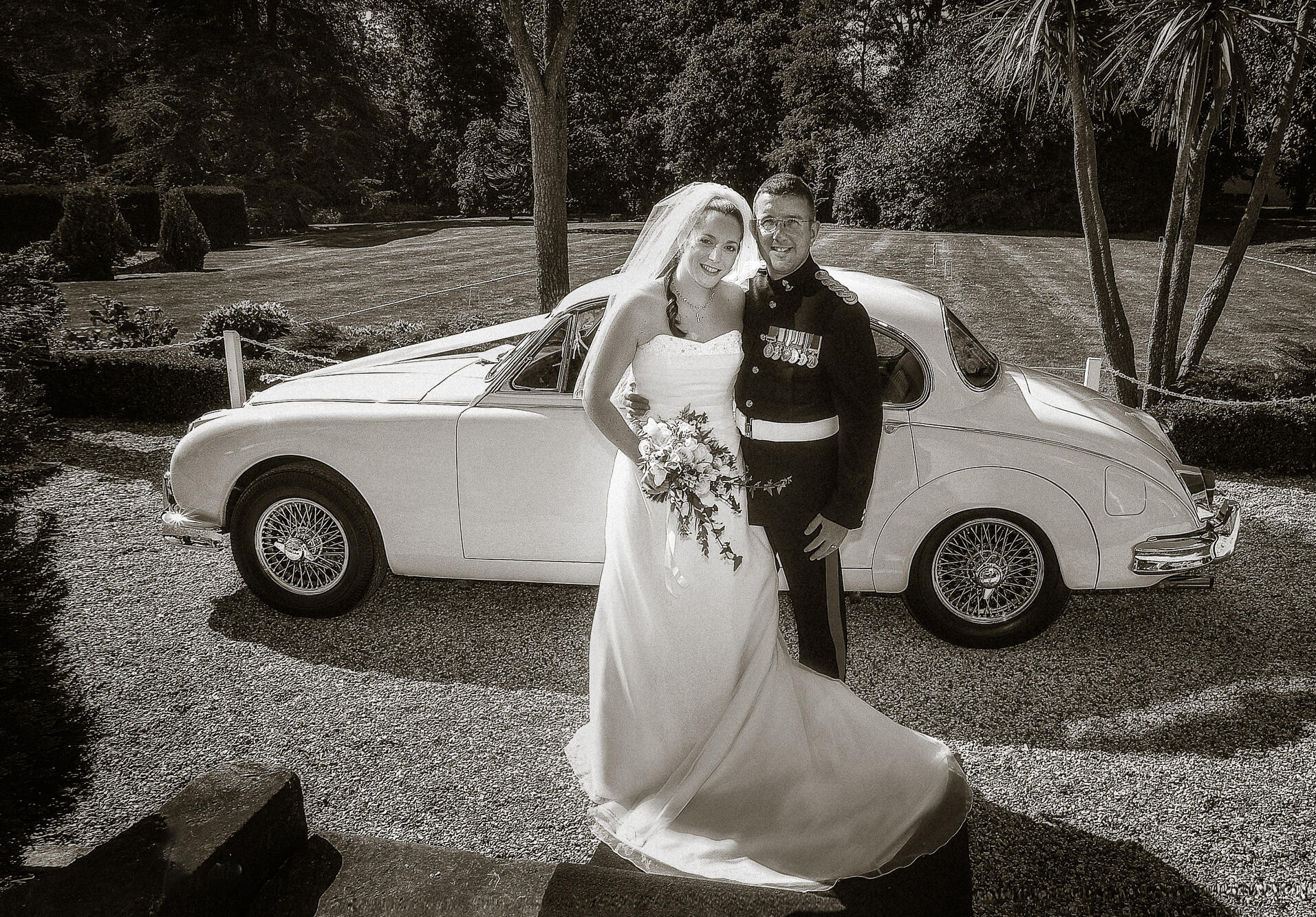 Testimonials
A big thank you to our lovely Couples for their kind words......
"Thank you so much for being there"
sonia and tim, windsor
"Just to say a very heartfelt thank you for the beautiful way you captured the essence of our day. The printed pictures are even more beautiful than online.
They are beyond expectations. I never thought anyone could make me feel relaxed in front of the camera! These are a part of a very memorable occasion for us. Thank you…." Kathy and Chris, Newbury
"...........In one word, Fantastic !! It was the last thing that we arranged. We contacted 14 different photographers in the area, most were what we thought were over priced for what you got. I was worried about entrusting the photos from our day to someone that I didn't know, but I shouldn't have worried. I spoke to Mark on the phone and he seemed to know his stuff......... He was great, blended into the background in the nicest possible way. We were very pleased" Karen and Brian, Newbury
"Can we say a huge thank you for all your hard work on our big day.The photos are everything we wanted and you managed to get them without me or Jeremy even knowing you were there so thanks a million" Clare and Jez, Hungerford
"Mark was recommended to us by a colleague having seen her lovely wedding photographs. From our initial inquiry, Mark gave full information about the service, the costs and the end product. He telephoned me the previous week to discuss the venue, guests and ascertain what we wanted from the event. We were a small group with two elderly family members attending, and Mark's presence made it feel like he was a family friend. His experience of the ceremony allowed us to relax and he captured all the important moments and more! I am usually quite camera-shy but could see no indication of it in the photographs Mark produced - every one shows a happy day. A link to the range of photographs was received within a few days, and the discs produced as soon as we were ready. We have no hesitation in recommending Newbury Wedding Photography for their service and professionalism" Nicky and Chris, Cornwall
"My wife and I would like to offer our sincere thanks for covering our wedding. Photographs are very important to us, never more so than on our wedding day, and we are delighted that we chose Newbury Wedding Photography. Many people commented on how well you organised the day, efficient without being intrusive. Your pride in your work was evident when you presented the photographs to us and that is reflected in the results. They were as good as we hoped, and more, and perfectly captured our special day with the balance between posed shots and natural shots exactly as we wanted. We would not hesitate to recommend you to anyone looking for a professional photographer. Thank you once again Mark" Paul and Louise, Surrey
"Absolutely brilliant!" Abby and Oli, Newbury
"I highly recommend Mark's photography - we now have some really beautiful photos to remember our special day, and we've also had quite a few people saying how lovely the photos are and how well the event was photographed. Mark was very friendly and professional, and was good at giving the odd little pointer to help make the photo look better, without being at all intrusive or fussy. We also had a pre-wedding shoot included which was a great opportunity to get to know each other before the big day. We ended up with so many professional looking photos i feel it was also fantastic value for money. Thanks Mark!" Alice and Christian, Wiltshire
"I just wanted to thank you so much for our wonderful wedding album. It really has captured the day and the pictures are lovely. Thank you also for your gift with the black and white picture at the pagoda with coloured flowers" Sarah and Patrick, Newbury
"Mark took many photos of the day...he did not miss anything! He made us feel very comfortable while having our photos taken - it never felt like he was in the way. We have received our photos and are extremely pleased with the final result. Mark took so many beautiful photos of the day that we couldn't choose just a few so we ordered a dvd with all the photos... .....the photos we selected for our album were beautifully presented" Louise and Pete, Newbury
The services above include All of your images provided in High Resolution to use as you wish